Partners
Asia Pacific Refugee Rights Network

The Asia Pacific Refugee Rights Network (APRRN) is an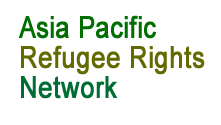 open and growing network consisting of more than 270 civil society organisations and individuals from 26 countries committed to advancing the rights of refugees in the Asia Pacific region. APRRN aims to advance the rights of refugees and other people in need of protection through joint advocacy, capacity strengthening, resource sharing and outreach.
Gerakbudaya Enterprise Sdn. Bhd. distributes books that embody social awareness, critical and alternative perspectives, and the hidden histories of Malaysia, Southeast Asia and the wider world we live in.             GB is dedicated to circulating timely and important books, breaking down artificial barriers between writers/thinkers in institutions and everyone else, and generating informed discussions of important issues in our lives by providing different views and fresh insights.
Indian Association for Asian & Pacific Studies

Talent Leadership Crucible (TLC) is an innovative consultancy firm that focuses on enhancing organizational capacities and individual performance in the interest of holistic and sustainable success. TLC operates out of Singapore with a focus on the ASEAN region. TLC provides awareness-based action learning in three key areas; building entrepreneurial acumen, developing collective leadership systems and holistic thinking.